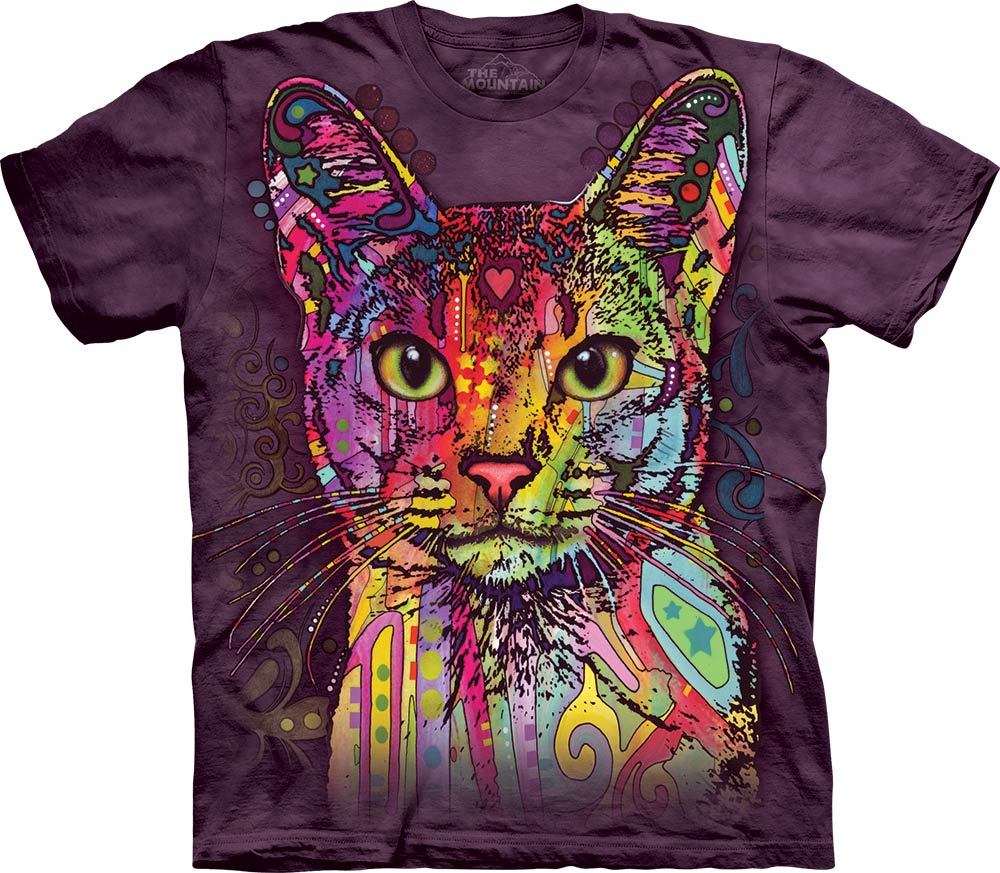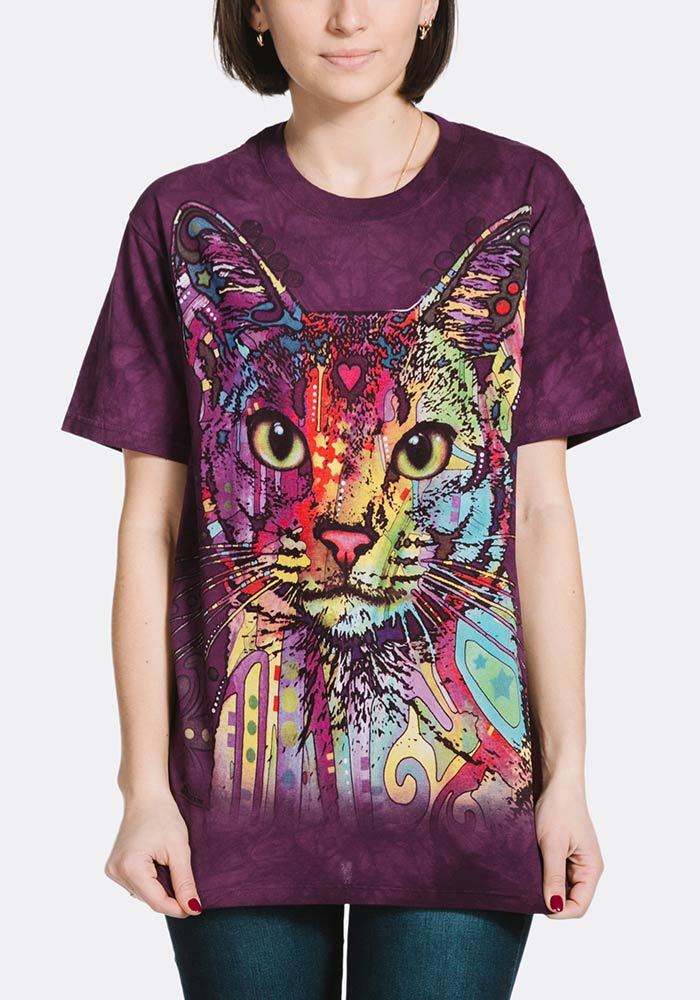 Absolutely gorgeous. Dean Russo has mastered his craft with this Abyssinian design. The colors are striking, the patterns are detailed, and the entire effect is simply charming. You will get compliments from cat and dog people alike when you wear this graphic apparel by The Mountain®; bringing a moment of harmony between the two sides, and we thank you for that.
Artist Dean Russo draws inspiration from the urban landscape of his native hometown, Brooklyn, New York, and from his love for animals. Russo's truly unique artwork is known for its brilliant colors and bold abstract designs of mesmerizing shapes and symbols.
100% Cotton
Pre-shrunk, Medium weight
Relaxed fit, Regular
Unisex, Regular
Dyed using organic dyes with designs printed with soft, non-toxic water-based inks.
When you first receive your Mountain garment we recommend washing in cold water alone or with like colors. Since your shirt was hand-dyed it will continue to bleed some excess color for the first few washes. It is safe to use normal detergent, just make sure to avoid bleach. Your Mountain Tee should be dried either in a tumble dryer or flat, not hung as the weight of the water will cause the cotton to stretch.
You can buy this t-shirt from themountain.com