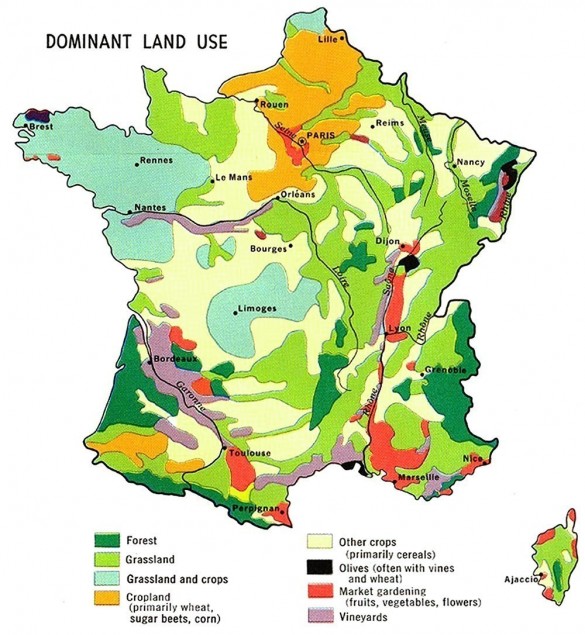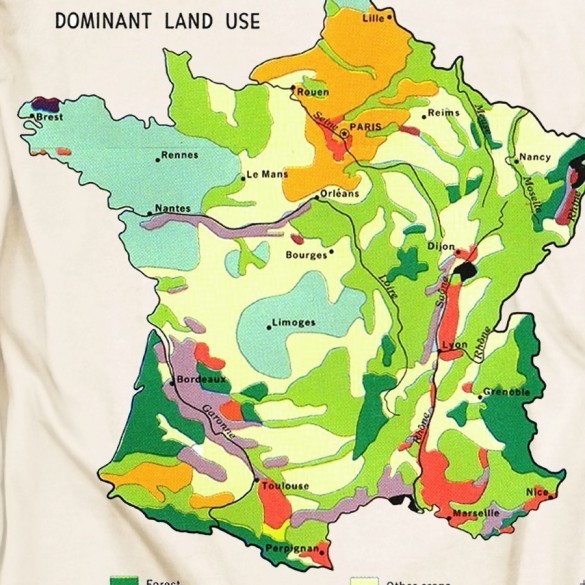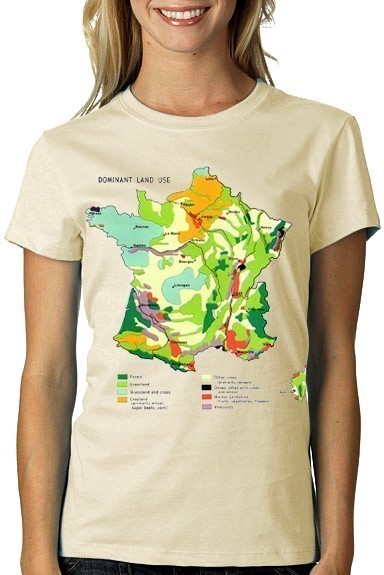 This wicked graphic tshirt was designed with the history buff and Francophile in mind! The stunning colorful history map shows the dominant land usage in France during the 1960's. It's totally a piece of wearable art!
This political map tee shows French land usage during the country's transition from the Fourth to the Fifth Republic. Under Charles de Gaulle the country entered into an era of postcolonialism but struggled with continuing economic and social issues. We've made agriculture trending amazingly awesome with this historical French graphic tee!
The map is broken into several categories, including: Forest, Grassland, Cropsland, Olives, Market Gardens, and of course, Vineyards!
You can buy this t-shirt from etsy.com